Character's Name:
Anti Magus Golem 36D
Nicknames:
 AMG, Vitka Eater
Age:
?
Gender:
N/A
Species
: Golem
Abilities
: 
Durability: Made with an unknown alloy, AMG is resistant to many forms of harm. This extends to the manner in which it is made, possessing redundant runes so that it can continue to operate even if most of its form has been destroyed.
Strength: AMG has physical strength greater than that of a human of the same size. It can expend stored vitka to achieve greater strength
Vitka Absorption: This model of golem seems to be able to devour Vitka at a rate that nullifies most forms of magic. If absorbing from a living target, this can be fatal.
Artificial Healing: By using excess absorbed vitka, AMG can heal similar to most biological organisms, with similar restrictions.
Appearance:
Made out of a lost alloy, it appears to be made out of a steel or iron. It stands at 10 feet tall.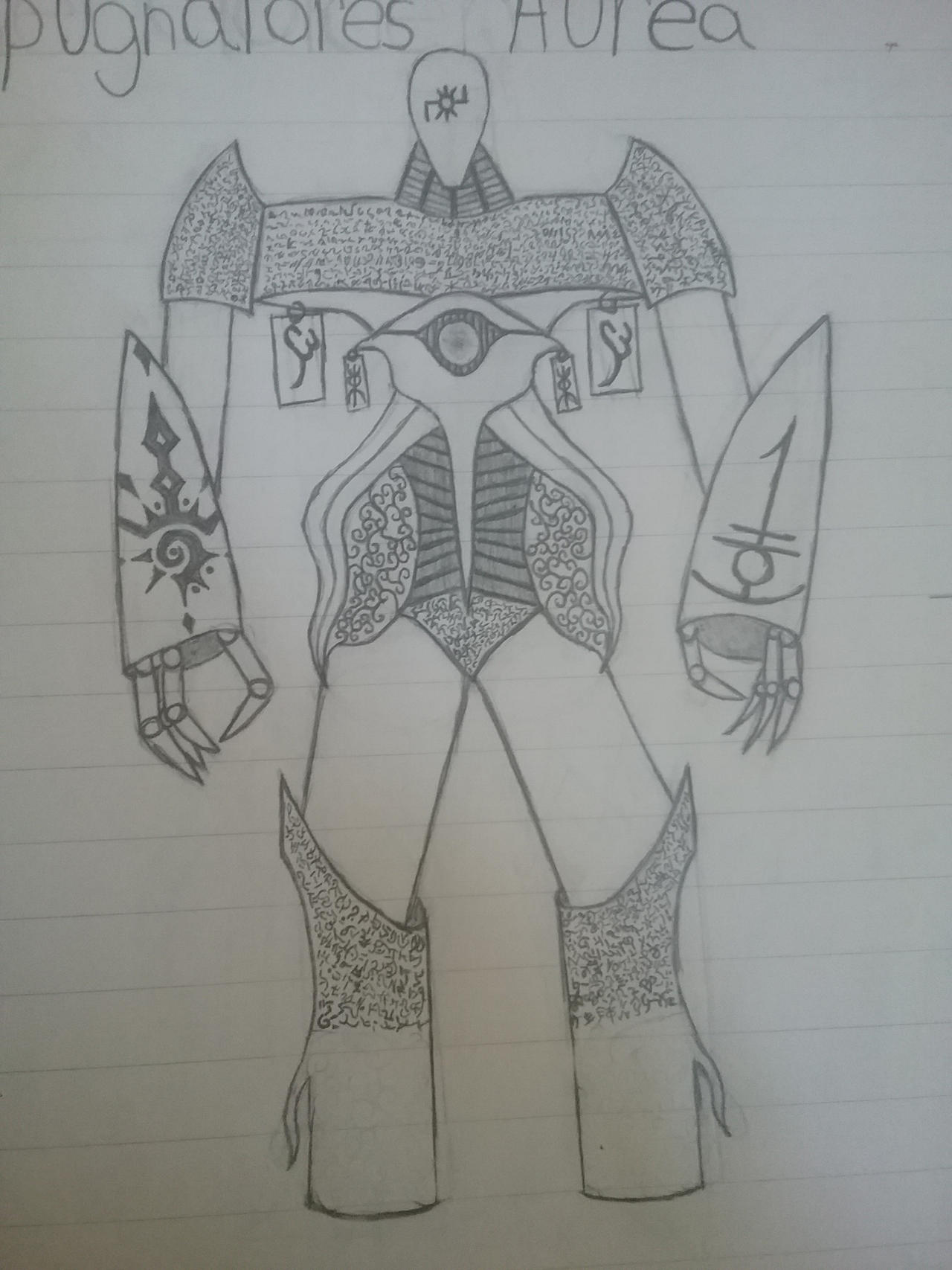 Personality:
It as made to guard against magic, it seeks to find a new ward to protect. When AMG finds a suitable ward, it show no regard for the life of any being other than its ward. This leads to it scarring off most of its wards as it tends to overreact.
History: (If requested or needed to explain the power behind a character)